News from Fimbul Festival
---
News Message from 21.07.2020
XIV Dark Centuries @ Fimbul Festival
Actually, the band should be announced as 14th, but it will be the 9th.
The veterans of Pagan Metal have been on the road for over two decades and have been good friends of ours since the beginning. This is one of the reasons why they have found a permanent place at our In Fiction Entertainment Roster from the very beginning.
We are very happy to finally see the Thuringian Veterans on the castle again. This time also with a new full-lenght album called "Waldvolk", which celebrated its debut at the beginning of this year,
It will be XIV Dark Centuries second live show with their new album!
---
News Message from 19.07.2020
Jörmungand @ Fimbul Festival
We still have a few bands up our sleeves, but first of all band number 8.
And it will be day....
New light dawns on the horizon!
Again, due to the "back to the roots" interpretation, they are good friends of ours, which can also be found in our In Fiction Entertainment Roster since the beginning of this year. Front singer Stef has also been part of the crew for a long time and we are very happy to welcome the already 2009 founded band from the region around Cologne again at our castle ruin.
So far two albums have seen the light of day and thanks to years of stage experience and numerous guest appearances they know exactly how to heat up the audience.
Look forward to a rare performance this year by the up-and-coming Blackened Pagan Metallers from Jörmungand!
---
News Message from 12.07.2020
Waldgeflüster @ Fimbul Festival
And here is the next goodie!
Actually this special show was planned for the Dark Troll 2021, but cause of COVID-19 we was forced to take the line up of 2020 for next year. What means there's not spot left.
Because of this reason we decided together with the band to move the show to the Fimbul Festival.
We want to celebrate the anniversary of a very special album with you. Because it will become 10 years old next year!
Look forward to this special Femundsmarka show of our roster band Waldgeflüster!
---
News Message from 05.07.2020
Helrunar at Fimbul Festival
Here you go. The next big announcement!
SEVEN YEARS ago they played at our beautiful castle ruin. Back then on the Dark Troll 2013 they already knew how to make the old walls shake and we are sure that they will provide some magical and especially goosebump moments this year as well.
Founded in 2001 in the Münsterland region, the band Helrunar is known far beyond the borders of Germany, despite their predominantly German lyrics. With their meanwhile five albums, two split CDs and a demo, they know exactly how to captivate their listeners.
---
News Message from 05.07.2020
Saxorior at Fimbul Festival
Band number 5 are also "old acquaintances" and longtime friends of ours.
It makes us very happy to see their 25 years Saxon Warrior live show at our castle. They will represent their new album "HEM"!
The band was already founded in 1994 and has become a constant in the metal scene through numerous concerts and festivals as well as seven albums, one EP and one compilation.
After the successful album "Saksen" from 2015, the eighth work "Hem" (old Saxon for home) was released at the end of 2019. Musically this one turns out a bit harder than the predecessor and lyrically it covers the "Saxon Switzerland" including its origin, the Hussite wars and some old legends.
We are looking forward to an energetic show by Saxorior
---
News Message from 05.07.2020
Totenwache at Fimbul Festival
It worked out!
After we were unfortunately forced to cancel the Dark Troll Festival for this year, we were of course anxious to get the same line up for 2021. On the whole this worked out quite well, except for two of the bands who didn't have time at that date.
Also for the Fimbul Festival it seems that it will not work for both bands.
Now we are all more than happy that it worked out for the band which created this masterpiece Black Metal Album of 2019.
The band Totenwache, which was founded in 2017 and comes from Hamburg, will make the old castle walls shake this year after all!
---
News Message from 14.06.2020
Wandar @ Fimbul Festival
Band number 3 bring us a great portion of Black Metal!
They hold the memory of giant forests,
Falling oblivion from the vastness of the fields.
...the lament becomes revenge...
The band was founded in 2006, released one EP, one demo, two albums and they come from the nearest big city to Bornstedt, which is called Halle an der Saale!
Because of this and especially because of their great music it was only a matter of time until they finally came to our castle.
We are very happy about the confirmation of Wandar!
---
News Message from 09.06.2020
Gernotshagen @ Fimbul Festival
You would like to know the second band?
Even longer than Finsterforst, the Thuringian Pagan pioneers of Gernotshagen accompany us. We are more than happy that they will be part of the first Fimbul Festival after a break of more than seven years!
And not only that, it will also be the live release party of their highly anticipated album "Ode Naturae", which will be released on 24.07.2020. So there is a chance for everyone to get the album signed personally!
---
News Message from 07.06.2020
Design & Finsterforst
Finally, the time has come.
Here the official Fimbul Festival Design and Band Number 1!
As already mentioned we want to go back to the roots with the festival and have a good time with all our friends.
Since our Zerfall tour planned for April had to be cancelled, we are very happy to announce our longtime companions of Finsterforst. After already two more than successful gigs at the Fimbul Festival in the past, we are already looking forward to their third visit and to finally listen to the sounds of the current album "Zerfall" at our beautiful Schweinsburg.
---
News Message from 27.05.2020
Fimbul Festival is coming back!!!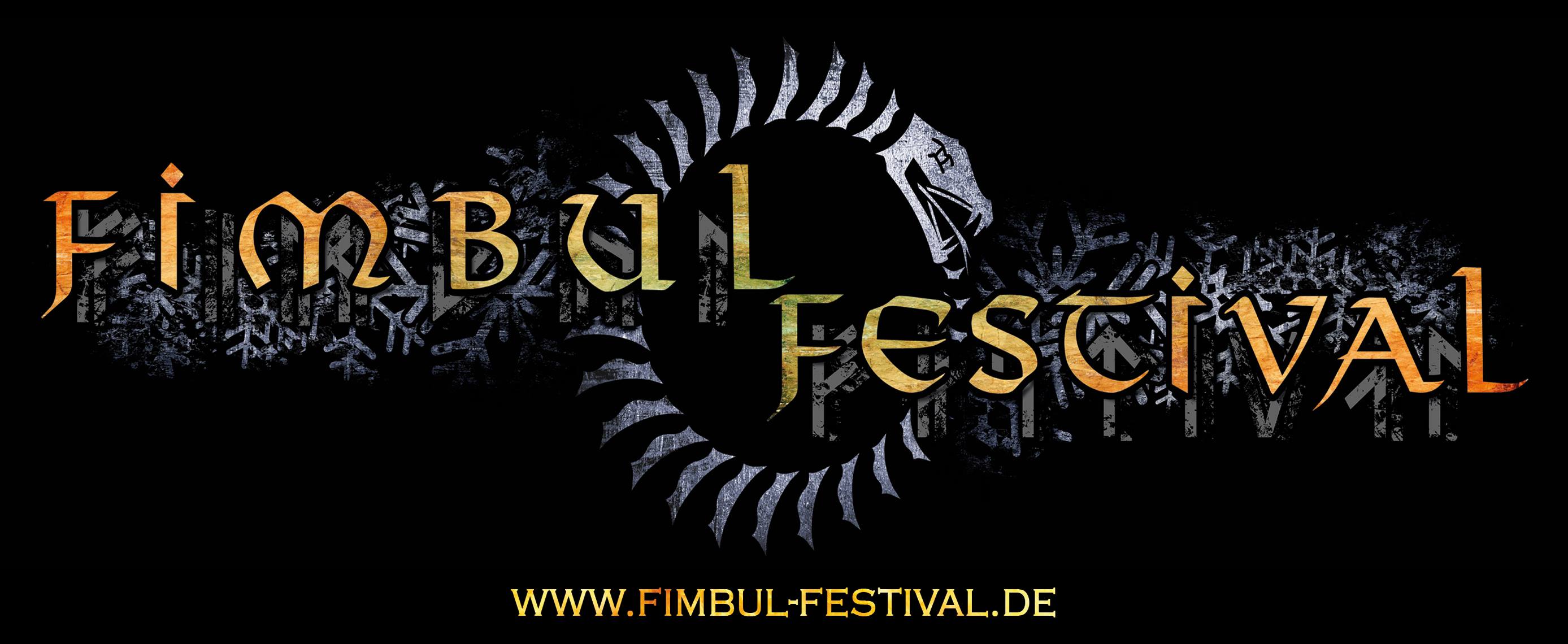 This page is online!
We are still working on the design and layout.
---