News from Fimbul Festival
---
News Message from 18.08.2022
Box Office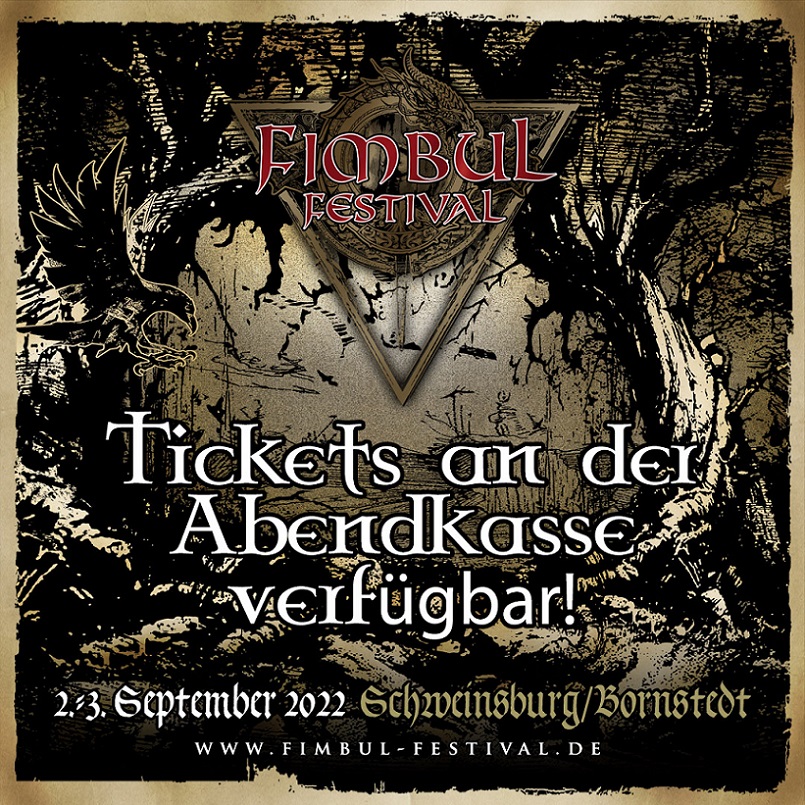 The line up is complete and the running order will follow soon.
Nevertheless we would like to ask for your support again!
We still have some tickets left and we would be happy if you would join us in the last Fimbul battle.
For all those who decide on short notice we will also offer weekend tickets as well as daily tickets at the box office.
---
News Message from 17.08.2022
Last farewell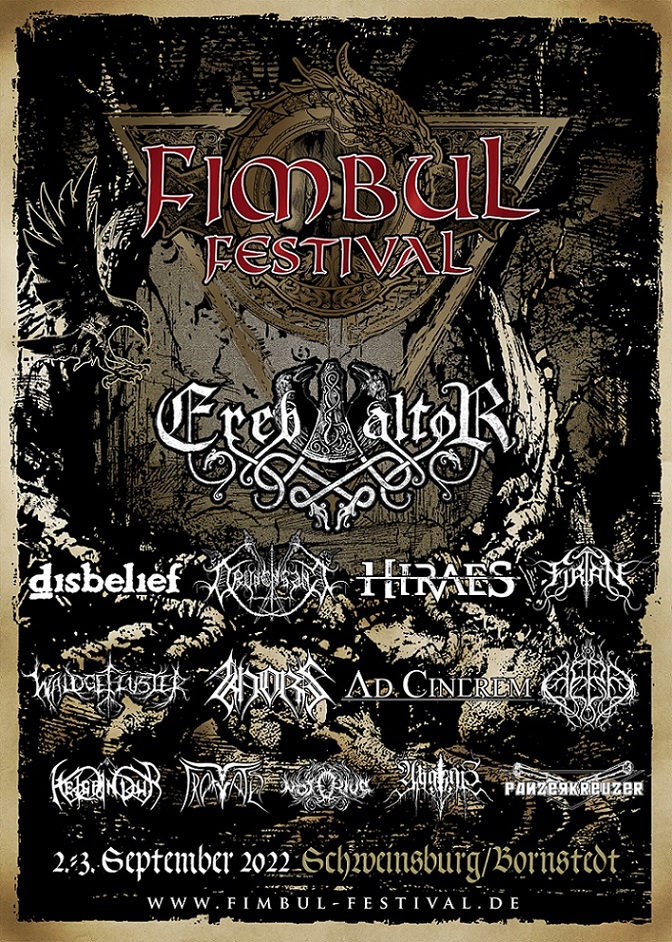 Currently we are all going through a more than difficult time. Nevertheless, the Fimbul gave us hope and showed us that Metal can work even in a pandemic. But now, due to various factors, it is time to send the Fimbul back to its icy sleep...
We really hope that as many of you as possible will pay your tribute to the little sister of our Dark Troll Festival and that you will all celebrate it's last farewell.
PS: Afterwards we will fully concentrate on the Dark Troll. The first bands are already announced and more will follow. We can already say that the line up will be absolutely world class!
---
News Message from 16.08.2022
Replacement band Helgrindur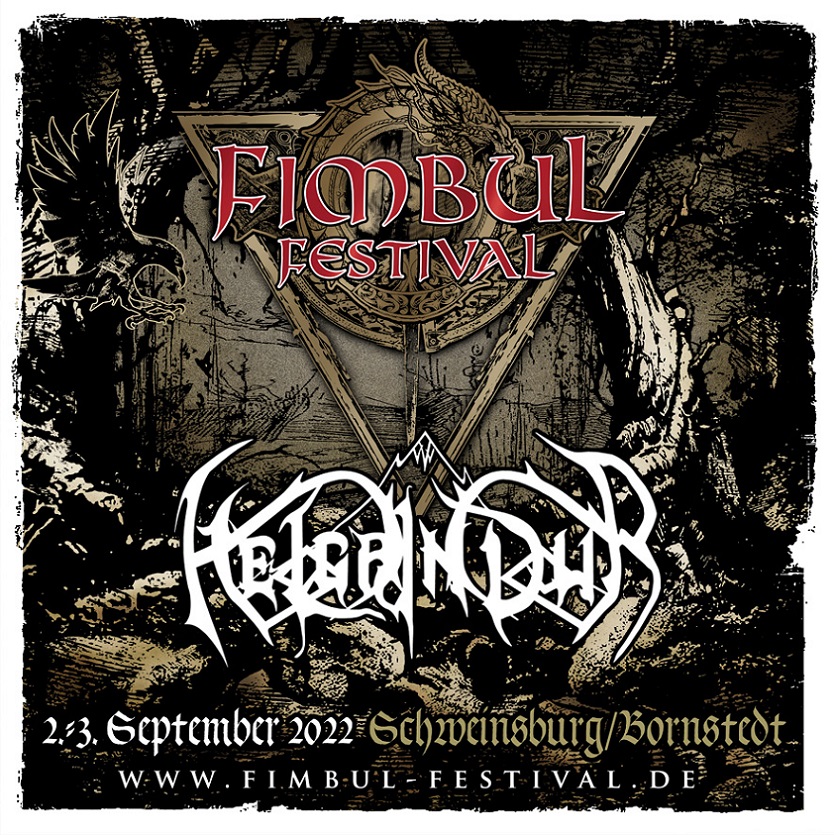 Unfortunately we have not so great news. With the current chaos at the airports and the inflation of the prices it is neither possible for us nor Lucifer's Child to realize the gig.
There are hardly any flights from Athens to any of the airports possible for us. The departure times are catastrophic and the prices including equipment even worse...
Nevertheless, we are happy to have been able to find a replacement at such short notice.
The 2010 founded Pagan Metallers from the blade city Solingen Helgrindur have made it possible at very short notice.
A huge thank you for that!
Their music is about ancient sagas, battles and daring adventures. Pagan metal packed in the melodic garb of death and black metal are a guarantee for unforgettable moments!
---
News Message from 11.08.2022
Ad Cinerem @ Fimbul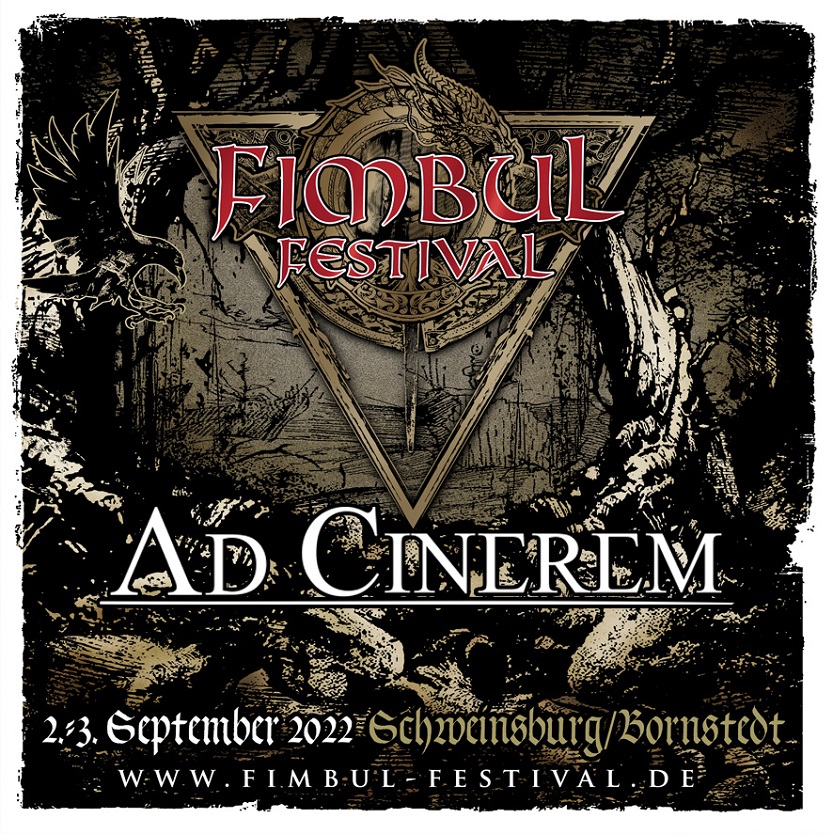 There is not much missing and the line up is finally complete.
We are happy to announce that our good friends from Ad Cinerem return to the castle and take us into another sphere with a heavy dose of Black/Doom.
Formed in 2014, the Dresden-based band unleashes a musical landscape with their spherical guitar riffs merged with vigorous and haunting vocals, describing the journey into the pale depths of the human self.
---
News Message from 09.08.2022
Abglanz @ Fimbul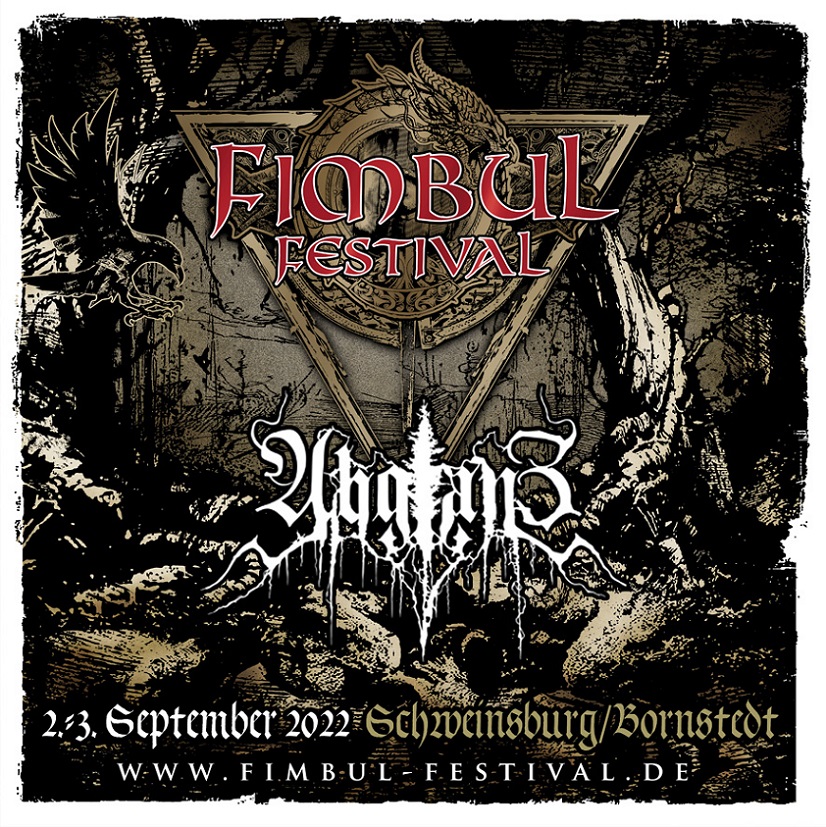 We had asked under our last flyer bands to comment which like to play at our festival. Many of you have commented and seem to already know the band. They come from the beautiful Harz where our festival also takes place.
All the more we are happy that it worked out and we can listen to the partly driving atmospheric, partly aggressive raging Black Metal of the band Abglanz.
Thematically, the band deals with the mystical side of nature and its influence on the human individual.
Currently the quartet is in the studio to record their first album.
---
News Message from 03.08.2022
Updated Flyer Fimbul Festival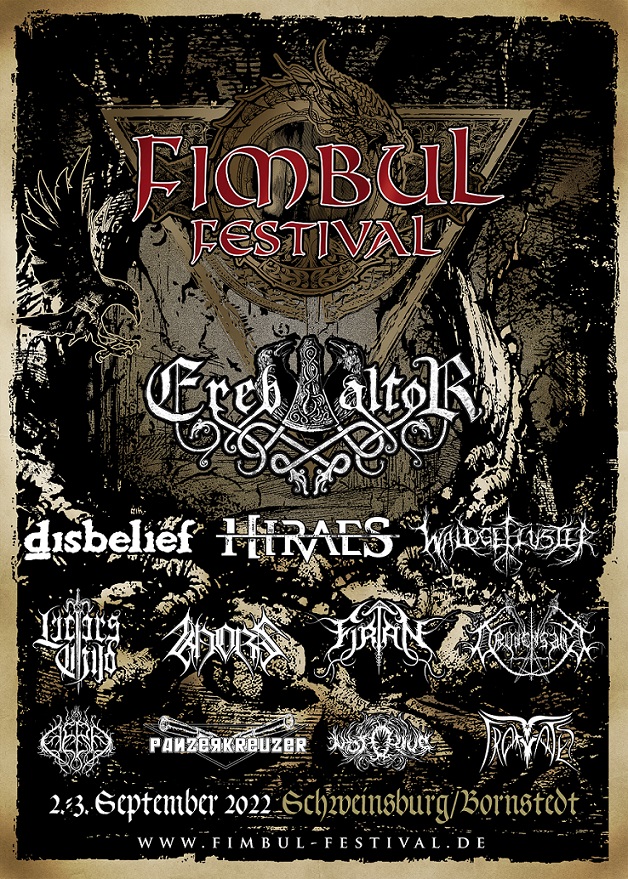 The current flyer with all bands confirmed so far \m/.
We are still looking for a Friday opener of the Pagan, Folk, Black or Death Metal genre. Also bands with influences from these directions can feel addressed.
If you and your band are interested in joining us, please comment below our facebook post with your band profile.
By the way, we still have some tickets left. Have a look at our store
---
News Message from 02.08.2022
Traktates @ Fimbul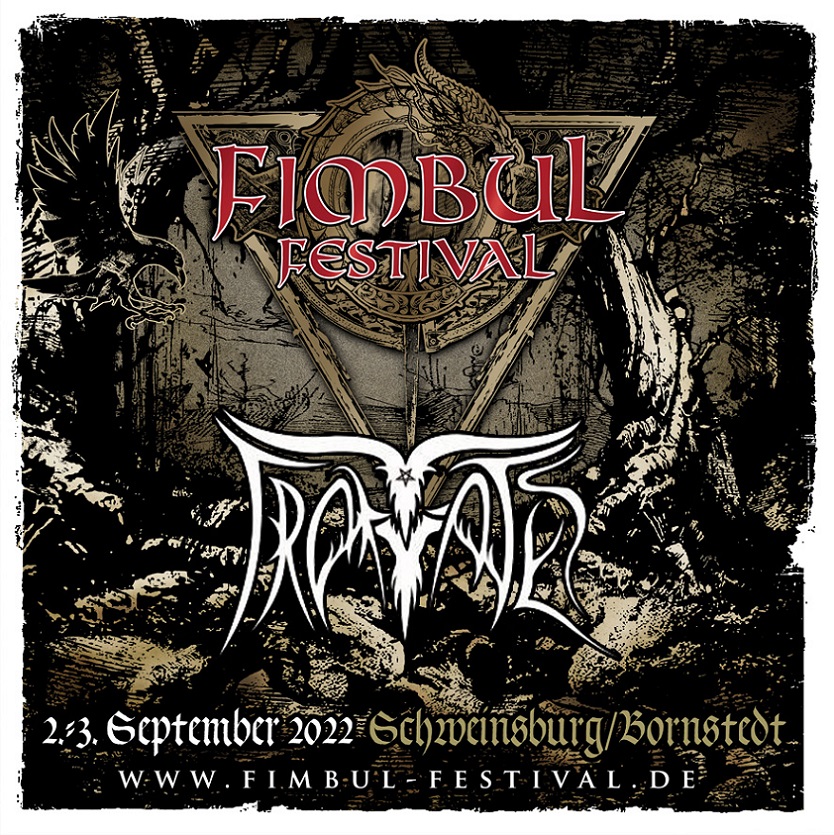 So slowly we would like to complete our line up and we still have a few bands up our sleeve!
We always have some spots free for newer bands. The following band is a good example for it. They're founded in 2016 and after several experiments in terms of styles of metal, they have found their place in black / doom metal. Currently, the band is in the studio and is working diligently to finish their demo "Im Spiegel der Finsternis" still on time for Fimbul.
We are very much looking forward to Traktates from Köthen.
---
News Message from 31.07.2022
Hiraes @ Fimbul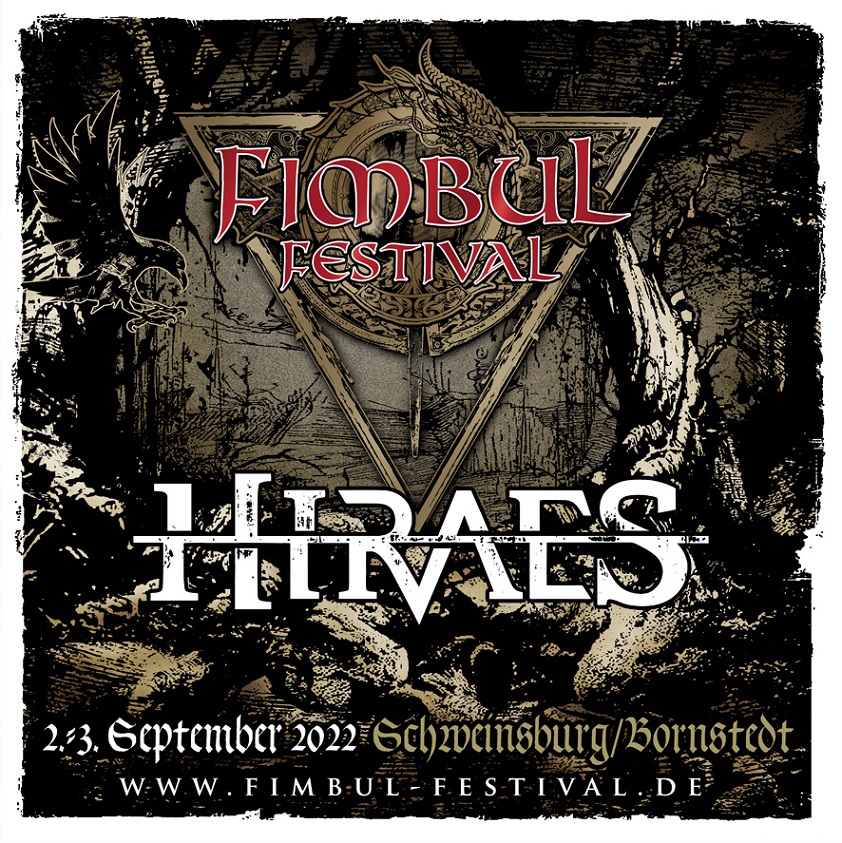 As promised here's the next band!
They're founded after the disbandment of Dawn of Disease in 2020. Besides the four instrumentalists of the band just mentioned, they have teamed up with none other than Britta Görtz of Cripper (2005 - 2018), who is known for her brilliant growls.
The music of the quintet oscillates between hymnlike melodies and enthralling guitar riffing; breathtaking hooklines are accompanied by relentless drumming and the overall melancholic spirit is crowned by the distinctive, versatile and catchy growls. With their debut album called "Solitary", released at the end of June 2021, they know how to inspire every Melodic Death Metal fan.
We are looking forward to a great experience with Hiraes!
---
News Message from 24.07.2022
Panzerkreuzer @ Fimbul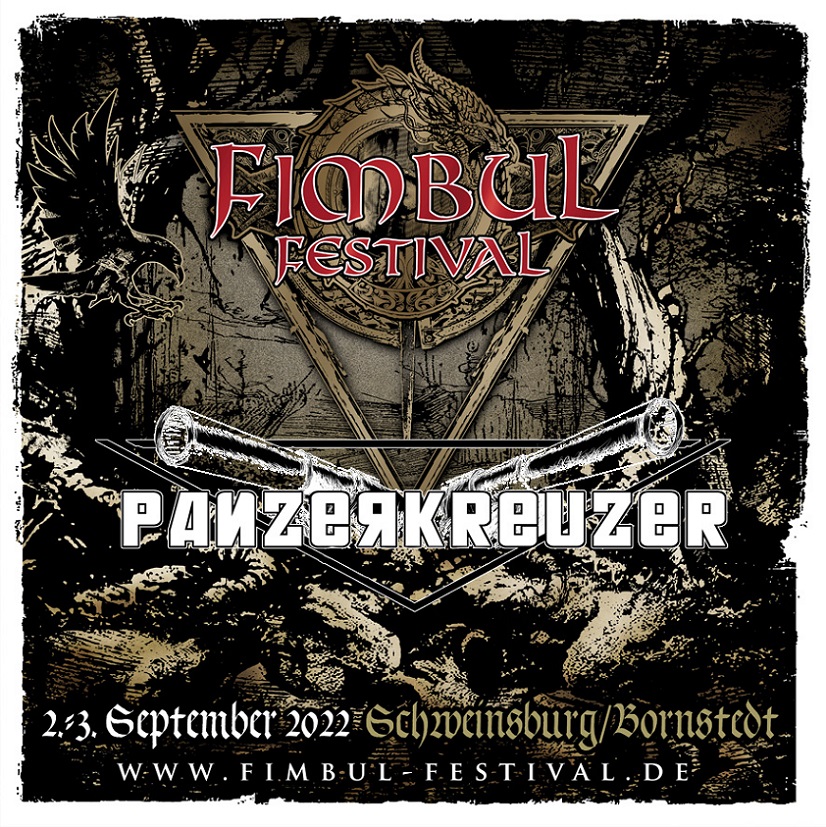 Since we at our beautiful Fimbul like to put out feelers into other realms, we are very pleased to present you a death metal combo active since 2012. The band from Dresden has released a demo and two albums and deals mainly with a topic that unfortunately currently concerns us more than ever, the war.
Welcome PanzerkreuzeR to our line up \m/.
---
News Message from 17.07.2022
Drudensang @ Fimbul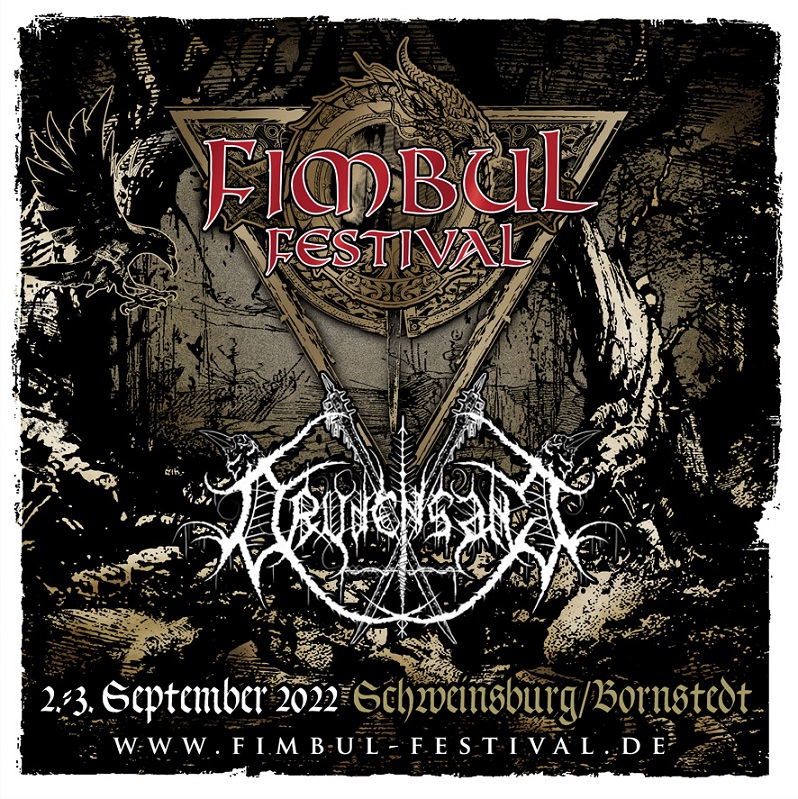 Today we want to confirm the next band.
The band from Bavaria was formed in 2013 under their current name and has since then released several demos, splits, two live albums, an EP and this year the long-awaited album "Tuiflsrijtt".
With their music they stand for:
Mysticism
Occultism
Satanism &
traditions
We hope you like Drudensang as much as we do!
---