News from Fimbul Festival
---
News Message from 10.07.2022
Notorius @ Fimbul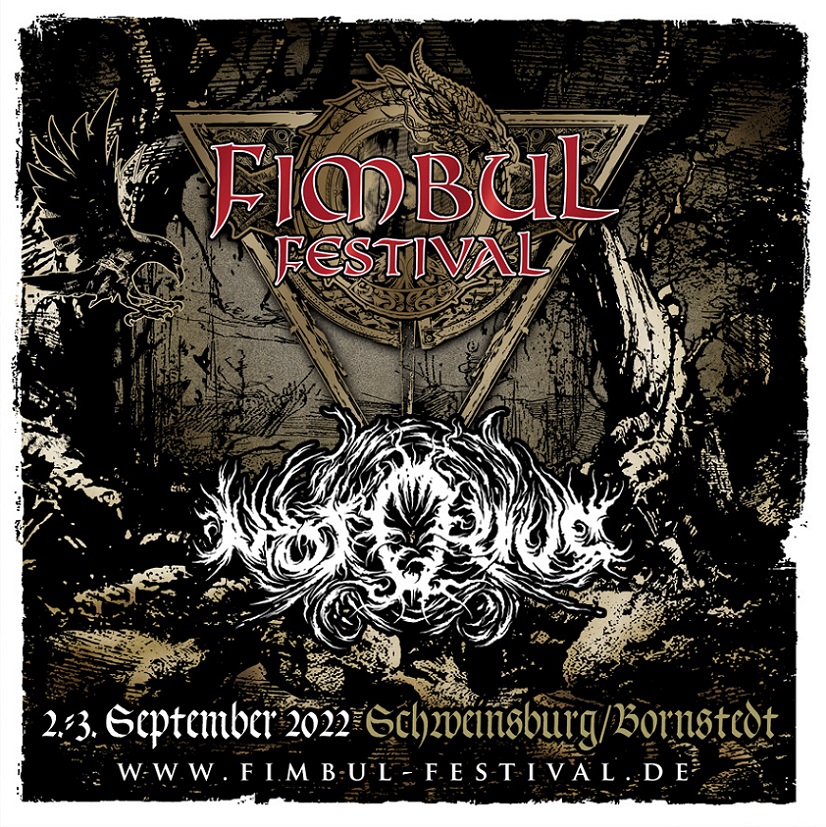 Today it gets "ugly"!
The next band we can confirm for the Fimbul Festival are Notorius.
The black metallers from the Miriquidi are active since 2010 and present their psychedelic songs in a garment of rudimentary Uffta, atmosphere and the typical black metal croaking!
---
News Message from 26.06.2022
Khors @ Fimbul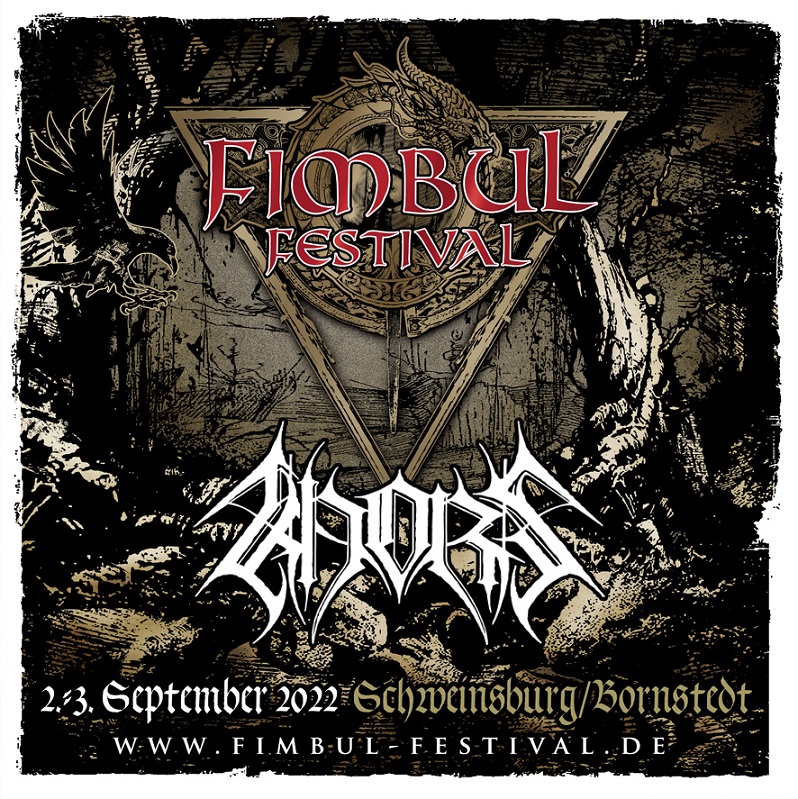 After it unfortunately didn't work out at short notice at our Dark Troll Festival this year, but they were finally allowed to travel out for concerts again shortly after the Dark Troll, we are immensely happy that the Ukrainian heroes from Khors will make up for the show they missed in May at our Fimbul Festival.
We are extremely happy to see the guys again and hope you are just as happy to see the band finally back at the castle.
---
News Message from 31.05.2022
Firtan @ Fimbul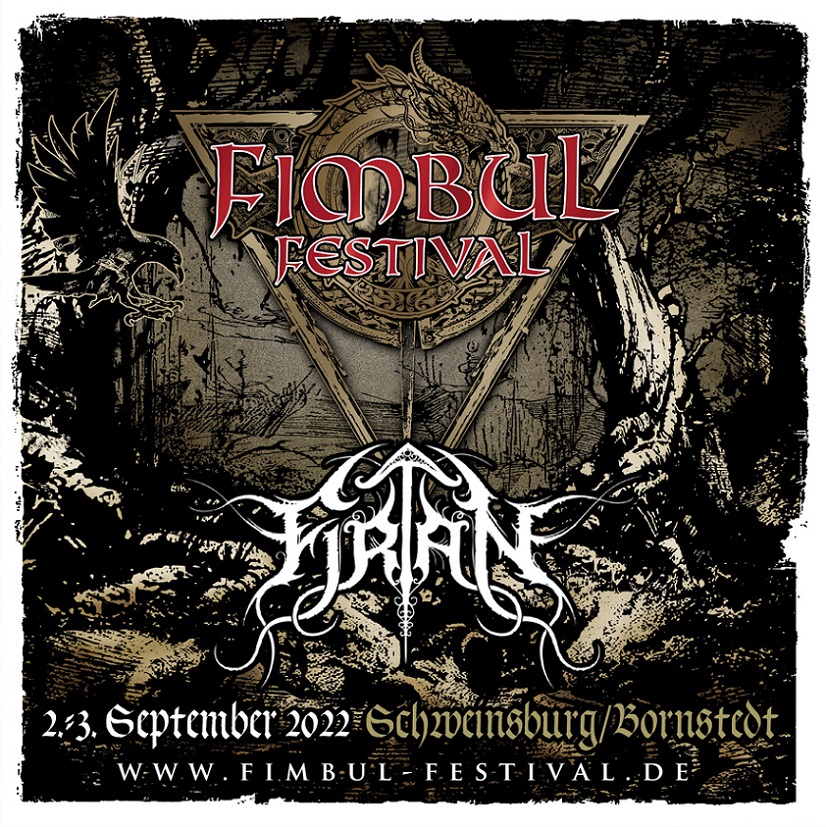 As some Dark Troll Festival visitors have already seen correctly, there was one more band in our program booklet, which we had not announced yet.
We are extremely happy that our friends from Firtan will visit our castle finally once again.
The band from Baden-Württemberg knows how to captivate the audience with their unmistakable Black Metal since 2010. Furthermore, they are currently in the production of their new album and will present it live at the Schweinsburg.
---
News Message from 23.01.2022
Ereb Altor @ Fimbul
The absolute top banger!
Ereb Altor return to the Schweinsburg. This time on our beloved Fimbul.
And that's not all, they also bring their brand new album "Vargtimman", which was released eight days ago.
The Swedes formed in 2003 and have released nine albums, two EPs and a demo till now. With their Viking Black Metal they know exactly how to inspire the worldwide metal scene.
PS.: Finally the Fimbul Festival tickets are available at our shop (shop.in-fiction.eu).
---
News Message from 16.01.2022
Lucifer's Child @ Fimbul
And here comes band number four!
What a surprise. The Greeks of Lucifer's Child finally join us again.
We are extremely happy to welcome the Black Metallers from Athens for a second time at the castle ruin.
In addition to two albums, they also bring a brand new split CD in with them, which will be released in March of this year.
Are you looking forward to it as much as we are? \m/
PS: We are working on the ticket pre-sale and hope to be able to offer you the tickets as soon as possible!
---
News Message from 09.01.2022
Waldgeflüster @ Fimbul
Next we are looking forward to welcome another band of our In Fiction Entertainment roster. They have already been a few times at the Schweinsburg and have managed to fascinate our audience every time. With passages that invite you to listen and lose your thoughts, but at the same time ensure that you can let your emotions run free, they know how to provide unforgettable moments since 17 years!
With their last album "Dahoam" they were able to enter the German album charts, which is a high good for a metal band.
Look forward to an atmospheric show full of passion of Waldgeflüster.
---
News Message from 02.01.2022
Äera @ Fimbul Festival
Wir wünschen euch allen ein frohes neues und vor allem gesundes Jahr! Hoffentlich hattet ihr alle genau so einen tollen Abend wie wir.
Hiermit freuen wir uns direkt mit der nächsten Band für 2022 weiter zu machen.
Die erst 2019 gegründete Band hat uns mit ihrem Erstlingswerk direkt begeistert, sodass wir sie direkt in unser In Fiction Entertainment Booking Roster aufgenommen haben. Auch ihre 2021 erschienene EP ist absolut großartig, sodass wir uns freuen und hoffen ÄERA in diesem Jahr gleich zweimal auf der Schweinsburg begrüßen zu dürfen.
---
News Message from 26.12.2021
Disbelief @ Fimbul Festival
Good evening, all of you!
We hope you all had a wonderful Yule. Most of the gifts should have been handed over, but we thought we could also publish a small gift in the form of the first confirmed band.
The band, founded in 1990, has a lot of experience and knows how to cause a sensation with their brute Death Metal. The band is characterised by its very own individual style with very variable vocals. To date, they have released ten albums, four demos, a split and an EP.
We are very happy to be able to confirm Disbelief as the first band!
---
News Message from 19.12.2021
Fimbul Festival Announcement
Do you like to get a little Yule gift?
All right, all right. You've had to wait long enough for this.
Of course, the Fimbul Festival will take place again next year. The late summer party of the year will take place on the first weekend in September ;). Here is the flyer. The booking for the line up is just starting, but we hope to present you the first bands as soon as possible.
PS: Yes, we still hope that we will be able to host the spring party of the year in the form of the Dark Troll Festival with all the bands.
---
News Message from 05.12.2021
EU-Tour September 2022
Here comes the next big announcement from In Fiction Entertainment.
Get ready for an massive unholy, atmospheric EU tour in September 2022.
Headliner:
Ereb Altor who will release their new album "Vargtimman" on January 14th and headline an EU tour for the first time ever. You can expect new songs as well as some classics, which you should not miss.
Special Guests:
Our roster band Lucifer's Child, which will release a new split CD "Under Satan's Wrath" on March 25th and will surely present one or the other new song.
Supportbands:
Also from our roster Waldgeflüster, who have just released their new sensational album "Dahoam" with which they have stirred up the German album charts.
And last but not least also from our roster ÄERA, who are just burning to finally unleash their full potential on humanity. They bring their 2019 released debut & and the EP "Schattenfall" which was released this February.
The tour will take place mainly in Central Europe, starting on September 2nd and ending on September 10th. The first dates are already set and we hope to present you the full tour dates in January.
Are you up for it? Where would you like to see the package live?
PS: Tomorrow evening you should check out the Dark Troll Festival and visit the Facebook page again ;) \m/
---